!mark0502s><!mark0502e> <!mark0005s>

<!mark0005e> <!mark0001s> <!mark0003s> <!mark0504s><!mark0504e>

<!mark0503s><!mark0503e>

Hans Albert - critical rationalist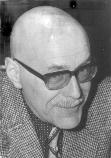 The importance of Hans Albert's work is in no way limited to social sciences. In philosophy too, Albert has accomplished a lot. Above all, there should be mentioned that he made Popper's critical rationalism very concise and applicable to many fields of human practice. He even turned critical rationalism in a way of life. He gave evidence to his thesis that there is no field of human activities where one had better not be critical. Thus he applied critical rationalism to economics, politics, law and religion. In his view, the attitude of criticism is one of the oldest European traditions, worth to get more attention in comparison with other less critical traditions.
Before many of his great books were published Hans Albert was already known to a broader audience for his brilliant contributions to the positivism debate answering his opponents of the so called "Frankfurter Schule" (school of Adorno and Horkheimer). At least from there on, the up-mixing of critical rationalism and positivism should have been impossible. Under the force of arguments the acclaimed special position of some strains of Sociology against a scientific coined reason finally should have been given up - if there had not been not ideological obstacles: the "immunity against criticism". This is one of the many diagnostic formulae Hans Albert created for and applied to philosophical diseases (which often spread out to other fields too).
Albert's "Munchhausen-Trilemma" rounds off the classical problem of justification in the theory of knowledge. All attempts for getting a certain justification must fail. The verdict concerns not only deductive justifications as many of his critics in happy anticipation, but without careful reading believed, but also inductive, causal, transcendental and all otherwise structured justifications: they all will be in vain. Every justification in pursuit of certain knowledge has also to justify the means of justification and so there is no end. One can stop at self-evidence or common sense or fundamental principles or anything one likes, but in doing so the intention to install certain justification is abandoned. The third horn of the trilemma is the application of a circular argument. I would like to stress a point that the critics of Albert often disregard: there is no limitation of the Munchhausen-Trilemma to deductive conclusions. There is a limitation to the claim of certain justification. Once having given up the classical idea of certain knowledge one can stop the process of justification where one wants to stop it, presupposed one is ready to start with critical thinking at this point and always anew, if necessary. Thus no problem arises to justify this non-justificationalism.
The endeavours made to escape from the mud of certain justification can become quite an amusing part of philosophy, especially if your guide through those fields of deep and earnest justification happens to be Hans Albert. I.e. read his discussion of the ideas of Karl-Otto Apel, one of Germany's first rate philosophers (Albert: "Transzendentale Träumereien..." - unfortunately not yet translated: Transcendental Reveries. Karl-Otto Apels Language Games and His Hermeneutical God). But those attempts of rigor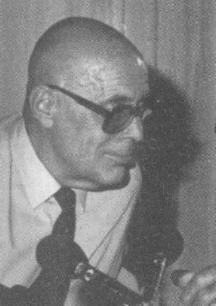 ous justification are not futile efforts: Only as long as alternative methods are without success critical rationalism is successful.
Albert's plea for critical rationalism is by no means a long sermon about finding the right path, but a seriously and yet serenely done discussion with people of different faith and thinking. While Popper always warned not to follow one's opponents into the mire, Albert considers his opponents as good friends and is always inclined to follow them into their favoured field of thinking without any fear to sink with them. Where Heidegger finds the being in the abyss ("Sein im Ab-Grund"), where Gadamer sees "horizons melting together", where Habermas finds the "consensual theoretical truth in the ideal discourse", where Karl-Otto Apel sets transcendental snares, and Hans Küng discovers the "absolute-relative, this-life-and-hereafter, transcendental- immanent, allconcerning-allcontrolling most really reality in the very heart of things" there Hans Albert is likely to understand, to find undiscovered premises, to see new (and fatal) consequences, new (and better) alternatives and finally he uncovers what all this fuss is about. After all he is the real master of Baron of Munchhausen's trick: getting himself out of the mud by grabbing himself by his hair, - even if there are no longer any.
The method of his criticism is straight forward rational: only if all alternatives are untenable you may live with critical rationalism. Open your mind, learn from discussion. Other people may be right; thus give credit to their thinking. Keep away from solemn gravity. Avoid the moralising know-it-all, - but you are not obliged to conceal the way of life you prefer. In this way Albert's papers are examples of masterful criticism.
Hans-Joachim Niemann (February 2000. Page will be enlarged.)
See also my article initiated in Wikipedia: "Hans Albert"
(Copyright Albert picture: Hans Abert, Heidelberg)